Find Out What Makes a Band Saw Machine Carbide Friendly
Download this brief
If you're thinking of turning to carbide blades to cut stronger and lighter materials, first understand what needs have to be met in order to run optimally.

Read this brief to learn the combination of physical and mechanical features needed for a carbide friendly band saw machine to improve performance.
Improvements that deliver longer blade life and faster cutting

Features that provide better control of the blade before, during, and after the cut

Two major "enemies" of a carbide-tipped band saw
Submit the form below to download Characteristics of a Carbide Friendly Band Saw Machine.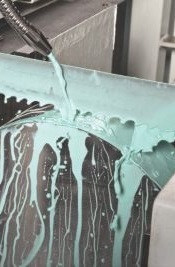 By downloading, I agree I would like to receive emails from LENOX regarding news, updates, offers and promotions regarding LENOX products. I understand I may withdraw my consent at any time. Please refer to our
Privacy Policy
or Contact Us for more details. Your consent is sought by Irwin Industrial Tool Company, the owner of the LENOX brand.